Rahim and Mike are the proud owners that conceptualized the idea of Limitless Motoring over countless hours of talking during and after work starting back in 2018.

What started out as two guys getting hired in a newly constructed restaurant in the Red Rock Casino Resort, not knowing one another quickly turned into something neither one of them would have ever imagined. During the training phase a common bond was formed when they realized their passion for Audis was shared. From that moment on, a bond of the automotive industry was built and it grew from there. A few months into the friendship they both would be introduced to a local whom sparked an interest in the automotive rental world that would later be the foundation for Limitless Motoring. Mike and Rahim will be forever thankful for that night because business was talked about, dreams were birthed and hope was created.

Over the course of the next two years, they would perfect their business model and hone in on the numbers to be more appealing to potential investors, which also landed them a once in a lifetime opportunity to sit down with a billionaire and propose what they thought was an ironclad idea. The meeting was extremely humbling, yet an exciting moment for the two of them because they realized how unprepared they were, but more importantly they realized exactly what needed to be done to actually land the next "billionaire" investor. Shortly after this plans stalled and Covid 19 struck the world. After enduring months of hopelessness, like the majority of the world, luck struck out of the blue and they were introduced to the ultimate "Angel Investor," but not by the typical definition. Tony was the one who saw opportunity in the business model and more importantly saw opportunity in Mike and Rahim. ‍

Both have been in the service industry for over 3 decades combined. They both have an extensive background in the food and beverage industry, which led them to have such a personal advantage over the competition on engaging with the customer base that walks through the doors on a daily basis. Having worked at nightclubs, day clubs, bars, shows and upscale restaurants, Mike and Rahim have seen and encountered it all. They are no strangers to industry clientele all the way up to celebrity clientele. But let it be known, everyone is treated like a celebrity or a service industry friend…Either everyone is a VIP or there are no VIP's!!! ‍

When you walk through our doors we want to build a relationship before we sell a piece of clothing, rent you a Ryker or just simply walk you around the fleet to take a look at all of the unique wraps! We aim to earn your trust and build a relationship. We don't want to be the best, we want to be your favorite!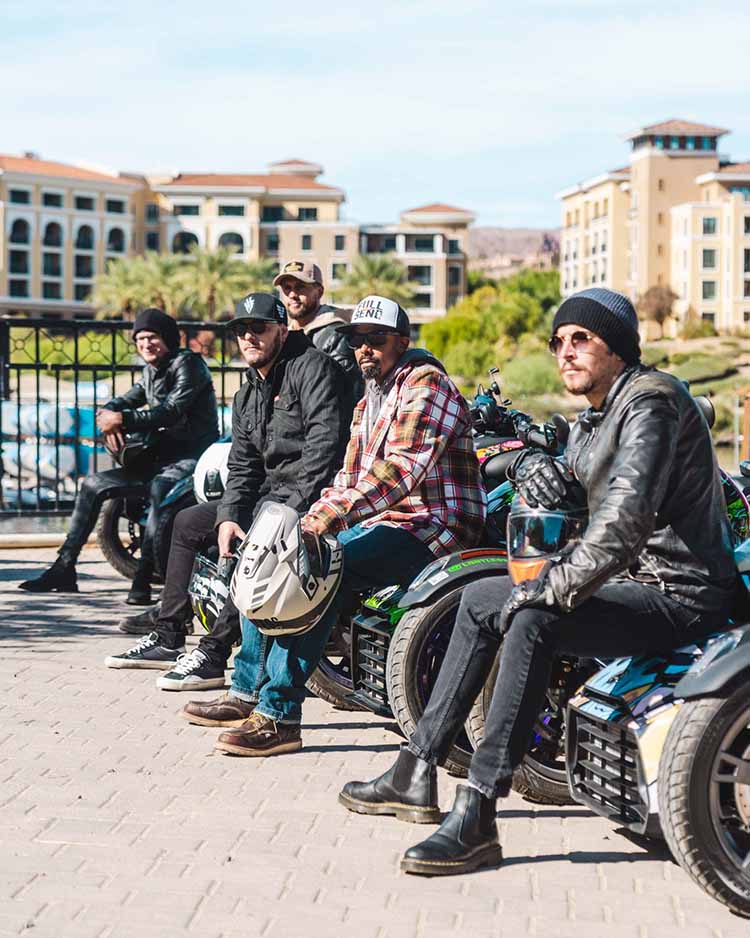 "SUPER FUN EXPERIENCE! RAHIM IS KNOWLEDGEABLE AND WELCOMING, THEIR VEHICLES ARE SO COOL (AND MAKE EXCELLENT PHOTO OPS) AND FUN TO RIDE FOR ALL SKILL LEVELS. 5 STARS ALL THE WAY!!"